This post was originally published on this site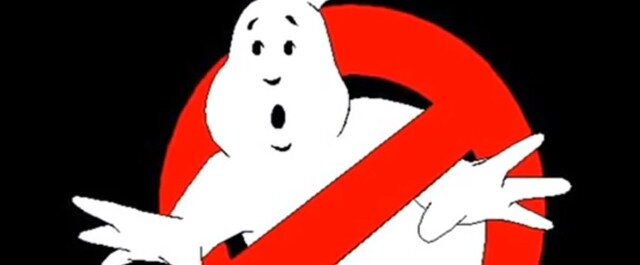 There is no "Crossroads" post this week, in part because various people — including me — are engaged in long-awaited in what I think used to be called "vacations." In my case, I will be trading the lovely mountains of East Tennessee for my old stomping grounds — the Rocky Mountains in Colorado.
If you want to check out some podcasts, by all means click here to head into our online library or go to Apple Podcasts and sign up for the automatic feed.
In place of a podcast, I think GetReligion readers — old and new — will want to check out a new Catholic News Agency feature — "GetReligion points out 'ghosts' in religion reporting among mainstream media" — about the history of GetReligion and why we keep doing what we do. Here's the overture:
The news-checking website GetReligion.org is in its 18th year of looking for "ghosts" in mainstream media. The "ghosts," as co-founder and current editor Terry Mattingly calls them, are holes in news coverage that exist either because the media does not want to cover the religious aspect of a story or because the reporters are unaware that a religious component is present.

"The goal was to openly advocate for an old style, liberal approach to journalism where you are striving for accuracy and striving to let people on both sides of controversial issues have their voices heard in a way that is accurate and shows them respect," Mattingly said.

GetReligion was founded in 2004. Mattingly and fellow co-founder Douglas LeBlanc set out to dissect news coverage and brought with them a number of experienced religion writers, including Richard Ostling, Ira Rifkin, Julia Duin and Bobby Ross. Together, they hoped to shed light on the inconsistencies in religion reporting or religion bias in the news.

In one such case, then-columnist Mollie Ziegler Hemingway was credited with shedding light on the lack of coverage of the Kermit Gosnell mass murder trial. Hemmingway's post argued that the media ignored and downplayed the trial because it involved the subject of abortion.
That "ghost" term has, of course, been with us since — literally — GetReligion Day 1, when we signed on. I expended on some of the blog's DNA in a pair of updates (click here and then here) written to mark our 10th anniversary.
Meanwhile, here is the opening that that first-day post:
Day after day, millions of Americans who frequent pews see ghosts when they pick up their newspapers or turn on television news.

They read stories that are important to their lives, yet they seem to catch fleeting glimpses of other characters or other plots between the lines. There seem to be other ideas or influences hiding there.

One minute they are there. The next they are gone. There are ghosts in there, hiding in the ink and the pixels. Something is missing in the basic facts or perhaps most of the key facts are there, yet some are twisted. Perhaps there are sins of omission, rather than commission.

A lot of these ghosts are, well, holy ghosts. They are facts and stories and faces linked to the power of religious faith. Now you see them. Now you don't. In fact, a whole lot of the time you don't get to see them. But that doesn't mean they aren't there.
One of the interesting (and in some ways, depressing) trends we have seen in the past decade or so is that we have lost many evangelical readers and supporters, in part because I never hid my opposition to the political rise of Donald Trump. I also think that many evangelicals have basically given up on the mainstream press and no longer think it's possible to defend old-school journalism standards linked to the American Model of Press.
Thus, a rising percentage of GetReligion readers are Catholics. To discuss that, CNA turned to GetReligionista Clemente Lisi:
"Of all religions, Catholicism gets the most attention, which keeps us busy on the website too," said Lisi, who joined GetReligion in 2019. "In American culture there is a mystique around Catholicism, whether that comes from the movies or the past, there's this idea that the Church is this gigantic institution. It's constantly something people are interested in reading about or engaging with.

Lisi's post about the coverage of church vandalism in France in the wake of the fire at Notre-Dame de Paris in 2019 remains one of the highest trafficked posts on GetReligion.com. The story of the fire, he said, got very little-to-no attention in the news media as it was actively burning in Paris. When it was covered, he said, it was as if Notre-Dame were a museum rather than a place of worship.

"A lot of times I think the mainstream press doesn't really delve into it [the Church] because it would require a lot more reporting or a lot more interviewing of people within the church who could give them context," Lisi said.
As you would expect, Lisi also deals with coverage of the papacy and, of course, President Joe Biden.
At the end of the piece, I summed things up with this:
"More and more Americans, both left and right, are living in what scholars call 'information silos,'" said Mattingly, who sees a specific need for GetReligion.org in today's media landscape. "They are getting their information from narrower and narrower sources."

"How do you do journalism without any sense of agreement that we're going to try to be tolerant and live with people who have opposing views?" he said.