This post was originally published on this site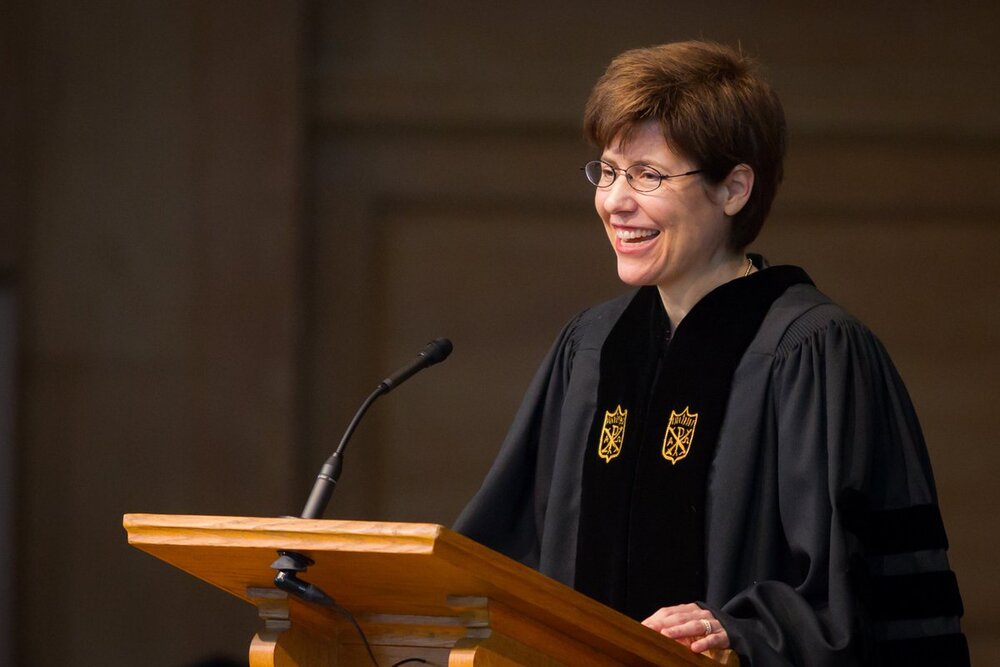 Not to anyone's huge surprise, President Joe Biden has resurrected a faith-based office as the religious face of the Biden White House.
Don't yawn yet.
There are some intriguing differences between what President Barack Obama's faith-based office was like and what Biden is proposing. The office's most recent incarnation includes discussion about race, COVID-19, pluralism and "constitutional guarantees" (think First Amendment debates). This is from Religion News Service:
President Joe Biden signed an executive order on Sunday (Feb. 14) reestablishing the White House Office of Faith-Based and Neighborhood Partnerships, undoing former President Donald Trump's efforts to reshape an agency that went largely unstaffed for most of his tenure.
I do need to take some issue with the top paragraph. Trump did have a faith-based office called the Faith and Opportunity Initiative, and it was headed up by the Rev. Paula White-Cain, a Florida-based televangelist with no government experience.
However, her connections in many networks of evangelicals and charismatics were second to none, and those were the folks who Trump saw as essential to his surprise 2016 victory. They got well-publicized visits to the White House and photo ops in the Oval Office.
What's not as well known is there were Jewish groups who also had access through White-Cain; something I learned when I was researching this 2017 profile on Paula.
In a statement accompanying the announcement of the executive order, Biden echoed his recent remarks to the National Prayer Breakfast, bemoaning widespread physical and economic suffering due to the coronavirus pandemic, racism and climate change. He added that those struggling "are fellow Americans" and are deserving of aid.

"This is not a nation that can, or will, simply stand by and watch the suffering around us. That is not who we are. That is not what faith calls us to be," he said. "That is why I'm reestablishing the White House Office of Faith-Based and Neighborhood Partnerships to work with leaders of different faiths and backgrounds who are the frontlines of their communities in crisis and who can help us heal, unite, and rebuild."
I still think White-Cain let in more folks than most people knew — but she got no credit for it.
The White House announced the appointment of Melissa Rogers, a First Amendment lawyer and senior fellow at the Brookings Institution, to oversee the office, as she did in former President Barack Obama's second term. Rogers will also serve as senior director for faith and public policy in the White House Domestic Policy Council.
I interviewed Rogers for my Paula piece and she was helpful and knowledgeable. She was also accessible to the press and not above taking a few pot shots with how the Trump administration was running its faith-based office in recent years. Clearly, White-Cain either didn't read or didn't listen to Rogers' critiques.
So now she's back in charge. This is a story worth watching to see what kinds of changes Rogers makes. I'm also curious if certain emphases dear to the Trump folks — such as international religious freedom issues -– will be important to a Biden faith-based office.
The key question: Will Rogers engage the same evangelicals that White-Cain brought on board? Whether or not she agrees with them, it was a first in getting these evangelicals to show up at the White House in the first place. It'd be a shame to cut them off instead of engaging with them.
President Obama's first faith-based office didn't get very far, according to this very thorough Politico piece, mainly because Obama made little use of it.
Rogers used to be general counsel for the progressive Baptist Joint Committee on Religious Liberty, and she's a lifelong Baptist, although I'm foggy as to what sort of Baptist she is. It'd be helpful if reporters would explain this. The big question: Does she retain any ties to "moderates" who remain in the Southern Baptist Convention?
For those wishing to follow this story as to how Rogers will shape her second term heading up this office, look to this 2019 Religion & Politics interview for clues as to how she thinks and what directions she may head.
Just thinking about previous heads of the White House faith office, it's hard for me to picture Melissa Rogers or Jim Towey in this situation https://t.co/RyTUjl2Xjn

— Michelle Boorstein (@mboorstein) November 5, 2020
I am guessing the faith-based office will get minimal coverage for the next four years.
Why? According to this 2009 Pew Forum study comparing coverage of the council when President George W. Bush formed it in 2001 vs Obama's retooling it in 2009, coverage is far more intense and negative when it's a Republican administration overseeing the office. Newspaper coverage of the office under Bush got seven times more coverage than it did under Obama. Remember, there was all sorts of sturm und drang when Bush created the office because some feared there'd be a crossing of church-state boundaries.
Eight years later, when Obama continued the office, there weren't protests of that sort at all. Then when Trump re-configured it under White-Cain, there was all sorts of rending of garments. Now when Biden does a throw-back to Obama's office, even bringing in the same person who headed it up from 2012-2016, there's nary a peep.
It does make you wonder.
Keep an eye on who gets appointed as members of the council. And, notice the new emphases noted in the White House press release: COVID-19/economic recovery, systemic racism, opportunity for disadvantaged communities, pluralism and international development. I am curious what COVID-19/economic recovery –- worthy causes they may be –- will have to do with a faith office.
Missing is any mention of immigration, the environment and international religious persecution, religious freedom and religious liberty, the latter three which were emphases under Trump. What will this office have to say about the genocide of China's Muslim Uyghurs?
What will Rogers do with this office that's a departure from what she did from 2012-2016? Will she go beyond Democratic Party talking points to do something creative? Back when White-Cain was at the helm, there were faith groups involved with the White House — aside from the well-publicized ones — but you just didn't hear about them. Now that the Democrats are back in, are reporters going to wake up and start covering this office again?
Let's hope so.